What's new in Android development tools?
An integrated development environment (IDE) is a software application that provides comprehensive facilities to software engineers and app developers. An IDE normally consists of at least a source code editor, build automation tools and a debugger.
Android Studio
provides by far the fastest tools for building Android apps. The faster our app development team in Hitchin, Hertfordshire (only 25 minutes from Central London) can develop and test your bespoke Android app, the cheaper it is to develop and therefore the less it will cost you!
Visual layout editor
Our experienced Android app developers can create complex layouts by harnessing ConstraintLayout by adding constraints from each view to other views and guidelines. New Media Aid's app development team can then preview the app's layout on any screen size by selecting one of various device configurations or by simply resizing the preview window.
APK Analyzer
Android Package (APK) is the Android application package file format used by the Android operating system and a number of other Android-based operating systems for distribution and installation of mobile apps, mobile games and middleware. Our Android app developers can look to reduce your Android app size by inspecting the contents of your app APK file such as the manifest file, resources, and DEX files. We can compare two APKs to see how your app size changed between app versions.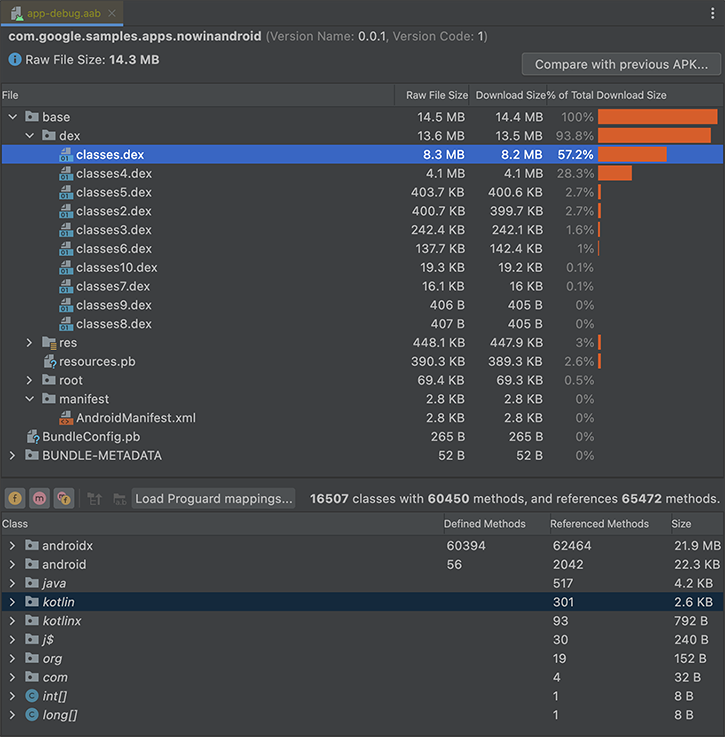 Fast emulator
Here at New Media Aid we have many different Android devices to hand to test the bespoke Android apps we develop for our clients. However, it is never possible to have one of every Android device out there in the market and it is here that the Android device emulator comes into play for our Android app development team.
The Android Emulator simulates Android devices on our development computers so that are Android app development team can test your application on a variety of devices and Android API levels without needing to have each physical device.
The emulator provides almost all of the capabilities of a real Android device. We can simulate incoming phone calls and text messages, specify the location of the device, simulate different network speeds, simulate rotation and other hardware sensors.
Testing your app on the emulator is in some ways faster and easier than doing so on a physical device. For example, we can transfer data faster to the emulator than to a device connected over USB.
The emulator comes with predefined configurations for various Android phone, tablet, Wear OS, and Android TV devices.
In short, our experienced bespoke Android app developers can install and run your apps faster than with a physical device and simulate different configurations and features, including ARCore, Google's platform for building augmented reality experiences.
Intelligent code editor
Our app developers can write better code, work faster, and be more productive with an intelligent code editor that provides code completion for Kotlin, Java, and C/C++ languages.
Flexible build system
Powered by Gradle, Android Studio's build system allows our app developers to customise your build to generate multiple build variants for different devices from a single project.
Realtime profilers
The built-in profiling tools provide realtime statistics for your app's CPU, memory, and network activity allowing our Android app developers to identify performance bottlenecks by recording method traces, inspecting the heap and allocations, and see incoming and outgoing network payloads.